NanoWash 32oz with Two Premium Towels
$19.99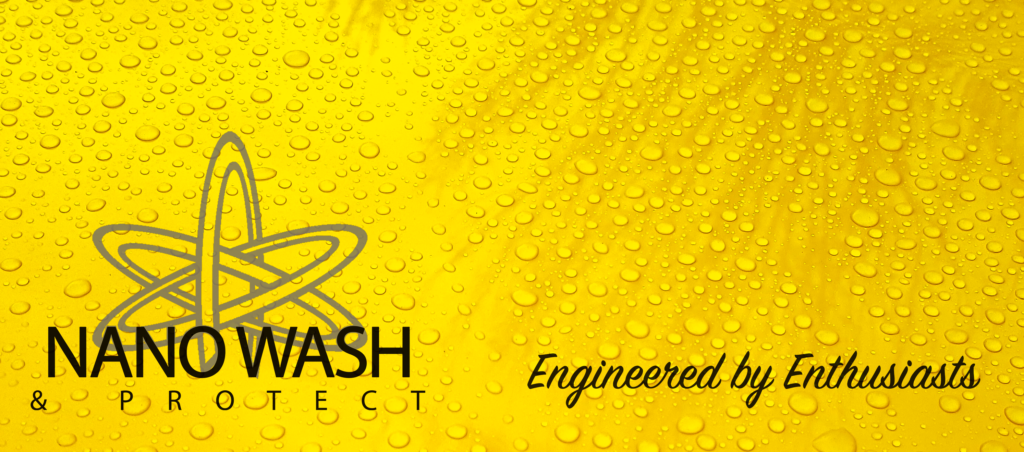 NanoWash by ClearShine
Revolutionary car care that uses ounces instead of gallons to easily wash your vehicle's PAINT, WHEELS, GLASS, MIRRORS, and any other shiny surfaces inside and outside of your car.
It's a complete "Detail in a Bottle!"
NanoWash's functional polymers are engineered by industry-leading chemists to
SATURATE, ENCAPSULATE, INSULATE, EVAPORATE.
This means when you apply NanoWash to the dirty surface, it immediately reacts with the surface dirt to break it loose. The polymers surround the dirt particles and provide a "cushion" to keep the dirt from digging into the mirror finish of your paint. Once you have lifted this dirt/polymer concoction from your paint with one of the included ClearShine Premium Edgeless Microfiber towel, a final pass with a fresh, dry towel is all that's needed; NanoWash will evaporate without streaking to give you a perfect ClearShine!
% Less Time
Spent Washing and Waxing
% Less Water
Used Per Wash
In stock (can be backordered)
Additional information
| | |
| --- | --- |
| Weight | 4 lbs |
| Dimensions | 4 x 4 x 10 in |